Check out our Design DNA.
Creating worlds of purpose and imagination.
Immersive Conservation Game: This portable, interactive exhibit is a learning lab on energy and conservation. Players are challenged to play a game which tests their skills and knowledge. The Conservation Lab has traveled over 25,000 miles and been played by over 500,000 people. The lab was a hit feature at the 2010 Vancouver olympics.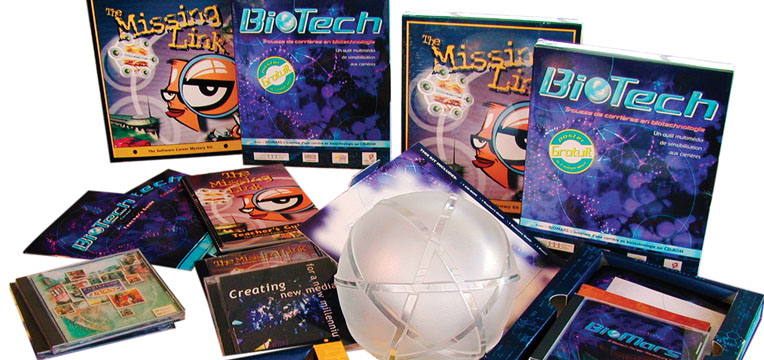 Canada's Largest E-Learning Initiative: This career awareness software (Software Careers, Biomars, Careers in Culture) was distributed nationwide to schools, making it the largest e-learning initiative in Canada. The initiative drove STEM career interest across the country and led to increased enrolment in post-secondary STEM programs.